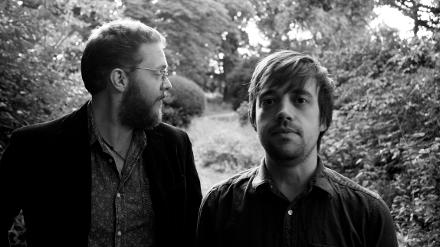 2018:
We're very happy to be supporting both Ralph McTell and 10cc on their 2018 autumn tours:
October:
Wednesday 3rd - Bristol, St. George's Hall With Ralph McTell
Thursday 4th - Taunton, Brewhouse With Ralph McTell
Friday 5th - Wimbourne, Tivoli With Ralph McTell
Saturday 6th - Sheffield, Firth Hall With Ralph McTell
Sunday 7th - Peterborough, Key Theatre With Ralph McTell
Saturday 13th - Eastbourne, Royal Hippodrome Theatre With Ralph McTell
Sunday 14th - Isle Of Wight, Medina Theatre With Ralph McTell
Thursday 18th - Swan Theatre, High Wycombe With 10cc
Friday 19th - Winter Gardens, Margate With 10cc
Saturday 20th - Forum Theatre, Malvern With 10cc
Monday 22nd - Eden Court Theatre, Inverness With 10cc
Tuesday 23th - Concert Hall, Perth With 10cc
Wednesday 24th - Concert Hall, Edinburgh With 10cc
Thursday 25th - Pavilion Theatre, Rhyl With 10cc
Saturday 27th - De La Warr Pavilion, Bexhill-on-Sea With 10cc
Sunday 28th - The Anvil, Basingstoke With 10cc
Monday 29th - Royal & Derngate, Northampton With 10cc
Tuesday 30th - Assembly Hall Theatre, Tunbridge Wells With 10cc
November:
Thursday 1st - The Dome, Doncaster With 10cc
Friday 2nd - Victoria Theatre, Halifax With 10cc
Saturday 3rd - Concert Hall, Stevenage With 10cc
Sunday 4th - Corn Exchange, Cambridge With 10cc
Tuesday 6th - Theatre Severn, Shrewsbury With 10cc
Wednesday 7th - Hawth Theatre, Crawley With 10cc
Thursday 8th - Festival Theatre, Chichester With 10cc
Friday 9th - Pavilion, Weymouth With 10cc
Saturday 10th - Shanklin Theatre, Isle of Wight With 10cc
Monday 12th - Opera House, Buxton With 10cc
Tuesday 13th - City Hall, Hull With 10cc
Wednesday 14th - Alban Arena, St Albans With 10cc
Thursday 15th - The Apex, Bury St Edmunds With 10cc
Friday 16th - The Hexagon, Reading With 10cc
Saturday 17th - Orchard Theatre, Dartford With 10cc
Sunday 18th - Huddersfield, Lawrence Batley Theatre With Ralph McTell
Tuesday 20th - Glasgow, Old Fruit Market With Ralph McTell
Wednesday 21st - Aberdeen, Tivoli Theatre With Ralph McTell
Friday 23rd - Birmingham, Town Hall With Ralph McTell
December:
Friday 7th - London, Queen Elizabeth Hall With Ralph McTell
2019:
January:
GERMANY:
23rd - TBC
24th - Göppingen, www.engel-bartenbach.de
25th - Metzingen, www.zbglems.de
26th -
Past Gigs:
2017:
3rd June - Noshville Food Festival, Kings Cross, Granary Square,London. Onstage 5pm.
8th June - The Green Note, Camden.
11th June - March, Nr. Ely.
12th June - House Concert
18th June - House Concert
25th June - Chill In The Park, Kempston - Details TBC
30th June - Maverick Festival, Easton Farm Park, Suffolk. IP13 0EQ. 5pm on the Peacock Stage.
1st July (Afternoon) - Kimpton Folk Festival - SG4, Hertfordshire. Main Stage Concert 2, Memorial Hall, 4pm. TICKETS
1st July (Evening) - The WIllow Tree, Bourn, Cambs.
5th July - What's Cookin', Leytonstone Ex-Servicemen's Club, Supporting The Roamin' Jasmine(USA)
9th July - Cambridge Big Weekend, Details TBC.
15th July - Begfest
26th August - Folk On The Dock, Albert Docks, Liverpool. Dock Stage, 5pm.
SEPTEMBER -

13th September - 12.15 - 1.45pm Alley Taps, Printers Alley, Nashville. AMAUK Showcase with Danni Nichols and Wildwood Kin.
14th September - 8pm Decker & Dyer Restaurant And Bar at the Westin Hotel
15th September - 8pm Decker & Dyer Restaurant And Bar at the Westin Hotel
16th September - 2.30pm The AMAUK Bootleg BBQ, The Groove, 1103 Calvin Avenue. 37206

16th September - The Country, 110 28th Avenue North, Nashville, TN. 37203 Onstage 9pm. Official Showcase as part of The Americana Music Festival and Conference.
27th September - The Islington, 1 Tolpuddle Street, N10 TICKETS
29th September - 1st October - Llyn Acoustic Festival, Llanbedrog, Wales. Details TBC
12th October - The Corn Exchange, Cambridge, supporting Ralph McTell
14th October - New Routes, The Junction, Cambridge.
16th October - The Stables, Wavendon, supporting 10cc's Graham Gouldman & Heart Full Of Songs.
20th October - Biddulph Up In Arms, St Lawrence's Church, Biddulph, Stoke On Trent. TICKETS
21st October - Under The Bridge, March Town Hall, Near Ely.
28th October - The London Palladium, supporting Ralph McTell
1st November - House Concert (Private)
2nd November - BBC Song For Lincolnshire, Spalding. Details TBC
24th November - Smith & Western, Eastbourne Rd, Blindley Heath, Lingfield, RH7 6JJ 8pm
26th November - The Harrison, Kings Cross London. With Tobias Ben Jacob TICKETS
5th December - The Crauford Arms, Wolverton, Milton Keynes, MK12 5LT. Opening for Bombadil TICKETS
7th December - The Half Moon, Putney. Supporting Ralph McTell. TICKETS
16th December - The Plough, Shepreth. We're really looking forward to making a live recording in one of our favourite venues. This will be an intimate seated show in the art gallery part of the building. Support from My Girl The River. TICKETS
2018:
13th January - Midwinterfest. Torquay, Devon. Details TBC
18th January - The Green Note, Camden. Double bill with Alden, Patterson and Dashwood. Details TBC
19th January - Cambridge Americana, The Portland Arms, Cambridge.
25th Feb - Hitchin Folk Club, supporting Clive Carroll. 7.30pm
1st March - Cambridge City Roots - The Den Presents Ben Smith & Jimmy Brewer, Ethan Ash & Sarah Munro. Storey's Field Centre, Eddington Avenue, Cambridge CB3 0DJ
24th March - Maidstone, Kent. Details TBC
4th April - The Half Moon, Putney. Supporting Bobby Cochran. Tickets.
8th April - The Ramblin' Roots Revue, High Wycombe. Tickets
20th April - 1.10pm Lunchtime Concert Series, The Mumford Theatre, East Rd. Cambridge.
20th April - 7pm - The North American Guitar, Unit 9 Waterside 44-48 Wharf Rd. London N1 7UX TNAG's 8th Anniversary. More Info
27th April - Bedford Pavillon with My Girl The River. Facebook Event page HERE
29th April - Americana Live at The Hawth Theatre, Crawley.
1st June - Red Rooster festival
6th June - Conoco Rooms, Louth, 1pm

6th june - The Kings Head, Louth, 8pm
30th June - Private Party
1st July - Gillfest Supporting Ralph McTell at Gillingham School.
7th July - Silverstone, playing for Bob Harris's Under The Apple Tree.
3rd August - Cambridge Folk Festival, Playing The Club Tent for Cambridge City Roots
4th August - Cambridge Folk Festival, The Den Stage 17.20
9th August - Cropredy Festival
11th August - Reepham Festival, Norfolk, Details TBC.
17th August - Weyfest, Farnham, Surrey.
7th - Beavertown Brewery, Printworks London, SE16 7PJ
14th - The Plough, Shepreth (Electric gig, playing whatever we want -expect blues, country, funk and rock 'n' roll!)
21st - Milton Keynes
22nd - London, Details TBC