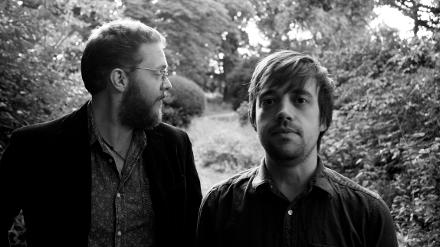 2017:
16th December - The Plough, Shepreth. We're really looking forward to making a live recording in one of our favourite venues. This will be an intimate seated show in the art gallery part of the building. Support from My Girl The River. £10 TICKETS
2018:
13th January - Midwinterfest. Torquay, Devon. Details TBC
18th January - The Green Note, Camden. Double bill with Alden, Patterson and Dashwood. Details TBC
19th January - Cambridge Americana, The Portland Arms, Cambridge.
9th February - Kontra Roots, Earls Barton.
24th March - Maidstone, Kent. Details TBC
25th March - Hitchin Folk Club, supporting Clive Carroll. 7.30pm £12 Members, £14 Non - Members
8th April - Ramblin' Roots Revue, High Wycombe. Details TBC
20th April - The Mumford Theatre, East Rd. Cambridge. Lunchtime Concert, details TBC.
26th April - Bedford Pavillon with My Girl The River. Details TBC.
29th April - Americana Live at The Hawth Theatre, Crawley. Details TBC
11th August - Reepham Festival, Norfolk, Details TBC.
Past Gigs:
2017:
3rd June - Noshville Food Festival, Kings Cross, Granary Square,London. Onstage 5pm.
8th June - The Green Note, Camden.
11th June - March, Nr. Ely.
12th June - House Concert
18th June - House Concert
25th June - Chill In The Park, Kempston - Details TBC
30th June - Maverick Festival, Easton Farm Park, Suffolk. IP13 0EQ. 5pm on the Peacock Stage.
1st July (Afternoon) - Kimpton Folk Festival - SG4, Hertfordshire. Main Stage Concert 2, Memorial Hall, 4pm. TICKETS
1st July (Evening) - The WIllow Tree, Bourn, Cambs.
5th July - What's Cookin', Leytonstone Ex-Servicemen's Club, Supporting The Roamin' Jasmine(USA)
9th July - Cambridge Big Weekend, Details TBC.
15th July - Begfest
26th August - Folk On The Dock, Albert Docks, Liverpool. Dock Stage, 5pm.
SEPTEMBER -

13th September - 12.15 - 1.45pm Alley Taps, Printers Alley, Nashville. AMAUK Showcase with Danni Nichols and Wildwood Kin.
14th September - 8pm Decker & Dyer Restaurant And Bar at the Westin Hotel
15th September - 8pm Decker & Dyer Restaurant And Bar at the Westin Hotel
16th September - 2.30pm The AMAUK Bootleg BBQ, The Groove, 1103 Calvin Avenue. 37206

16th September - The Country, 110 28th Avenue North, Nashville, TN. 37203 Onstage 9pm. Official Showcase as part of The Americana Music Festival and Conference.
27th September - The Islington, 1 Tolpuddle Street, N10 TICKETS
29th September - 1st October - Llyn Acoustic Festival, Llanbedrog, Wales. Details TBC
12th October - The Corn Exchange, Cambridge, supporting Ralph McTell
14th October - New Routes, The Junction, Cambridge.
16th October - The Stables, Wavendon, supporting 10cc's Graham Gouldman & Heart Full Of Songs.
20th October - Biddulph Up In Arms, St Lawrence's Church, Biddulph, Stoke On Trent. TICKETS
21st October - Under The Bridge, March Town Hall, Near Ely.
28th October - The London Palladium, supporting Ralph McTell
1st November - House Concert (Private)
2nd November - BBC Song For Lincolnshire, Spalding. Details TBC
24th November - Smith & Western, Eastbourne Rd, Blindley Heath, Lingfield, RH7 6JJ 8pm
26th November - The Harrison, Kings Cross London. With Tobias Ben Jacob TICKETS
5th December - The Crauford Arms, Wolverton, Milton Keynes, MK12 5LT. Opening for Bombadil £5 TICKETS
7th December - The Half Moon, Putney. Supporting Ralph McTell. TICKETS