The first EVER Smith & Brewer
Guitar Workshop & Concert - 13/11/2021
At The Plough, Shepreth, Cambridgshire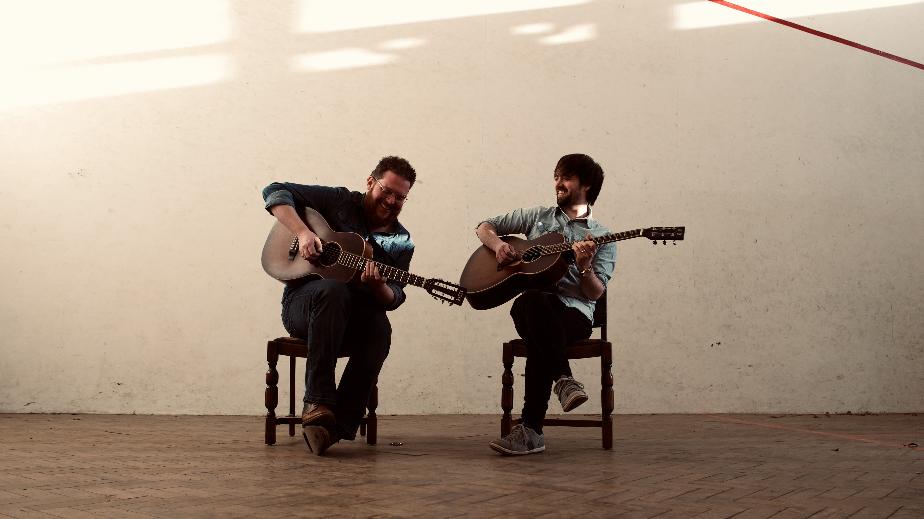 - The Workshop -
10.30 - 5.30
(Evening COncert starts at 8.30)
It's no secret that we LOVE playing guitar, but you may not know that we have both taught guitar for years too, and we've been talking about putting together a workshop for a long time, and now we finally can!
We're going to be running a one day workshop, followed by an evening concert at The Plough in Shepreth, near Cambridge, on the 13th November. This first one is going to be an entirely acoustic affair, and we'll be looking at some fingerpicking and flatpicking techniques, playing in a duo, maybe a bit of blues and rootsimprovisation and slide playing, and whatever else people would like us to talk about. When you book your ticket let us know in the comments box if there's anything you'd particularly like us to cover and we'll do our best to work it in to the day's schedule.
This probably isn't a workshop for the complete beginner, but is aimed at those who can play a bit, but would like to improve, or maybe someone coming back to the guitar after a few years who'd like to brush up their chops, as well as more advanced players looking to explore some new ideas and techniques. Bring an acoustic guitar, and maybe a capo, slide, picks etc...
In the evening we'll be playing an acoustic gig at the pub, and will be inviting some of the workshop players to open the show for us.
- The Venue -
- The Plough, Shepreth -
The Plough is one of our favourite places to play - we even made our live album there! It's a wonderful pub in the lovely south Cambridgshire village of Shepreth, which is handily located on the main railway line between London Kings Cross and Cambridge. Nick, the landlord is a music fanatic, so it's VERY music friendly, with an indoor and outdoor stage, full live streaming setup, and a great house PA. They even have a record player behind the bar! The pub will be providing a buffet lunch for us (Their food is great), and there'll also be a food truck there all day and evening. Their beer selection is pretty amazing too… ;-)
The workshop will run from 10.30 til 5.30, and the public evening concert will start at 8.30, but the pub will be open in between, and there will be food available. There are also a number of B&Bs in Shepreth and the surrounding villages if you wanted to stay. (The pub serves brunch all day every Sunday and has live music between 1pm and 3pm, if that tempts you..)
£120 per Participant
After making secure payment via PayPal using the 'Pay Now' button below, you'll be taken to a form to leave all your details .